Awards
Mike is among the five men being inducted into the Battle of Waterloo Hall of Fame in early December. The Battle of Waterloo is a multi-class tournament that hosts 32 Iowa high school teams over two days in Young Arena. The tournament is collaboration between the Waterloo East and Waterloo West athletic departments.
A reception for the Class of 2017 will be held on Thursday, Dec. 14, from 5-7 p.m. at the Cedar Valley Sportsplex, located at 300 Jefferson Street in Waterloo, across the street from the Dan Gable Museum. The public is invited free of charge.
The formal induction will take place on Saturday, Dec. 16, around 3 p.m. at Young Arena, prior to the start of the championship rounds.
"Any time a hall of fame extends such an honor, it is deeply appreciated," said Mike, who is now a member of 10 halls of fame. "I have spent 45 years trying to promote the sport in various ways, and since I am from Waterloo, this award has very special meaning."
The Illinois Wr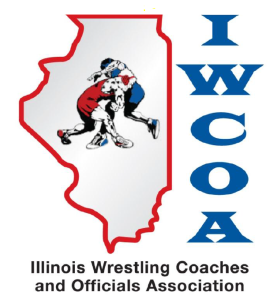 estling Coaches and Officials Association has announced that Mike Chapman will be among those inducted into its Hall of Fame on April 18. The hall of fame is in its 45th year of recognizing outstanding individuals who have impacted wrestling in the state of Illinois.
Though born and raised in Iowa, Mike worked on three different newspapers in Illinois, for a total of nearly 15 years. His last job in Illinois was as executive editor of Sauk Valley Newspapers in Dixon, from 1988 to 1998. While there, he created WIN magazine, the nation's top wrestling publication; the WIN Memorabilia Show, held each year during the NCAA Division I tournament with crowds of 10,000 or more, and the Dan Hodge Trophy given each year to the nation's top collegiate wrestler.
"This was a wonderful surprise," said Mike, when notified of his selection. "I have great admiration for the wresting heritage of Illinois and I am delighted to be a part of it, however small."
On January 1, 2011, Missouri Wrestling Revival announced that Mike is the recipient of its 2011 Award for Lifetime Achievement for professional wrestling. Here is a little bit of what the web site had to say about the honor:
"Mike has represented the Midwest and the wrestling world with class and honor by promoting the sport as a public speaker, an author of 21 books (14 about wrestling), the creation of a great wrestling museum, and his work has appeared in dozens of national and regional magazines."
It is the fifth such "Lifetime Achievement" type award for Mike, the others being:
Cauliflower Alley Club (CAC) Art Abrams Lifetime Achievement Award in 2001;
The Burroughs Bibliophiles Award in appreciation of work for perpetuating the memory of Edgar Rice Burroughs and his works, 2004;*
National Wrestling Hall of Fame and Museum Order of Merit for lifetime achievement, 2007;
The President's Award from the Iowa Wrestling Coaches and Officials Association, for contributions to high school wrestling in the state of Iowa, 2007.
* Edgar Rice Burroughs was the creator of Tarzan and John Carter, Warlord of Mars.
Upcoming Speeches and Appearances
Check back later for events
Journey: Reflections on 50 Years of Writing, Wrestling, Weightlifting, and Heroes – Order Today!
| | |
| --- | --- |
| | Order today by calling Culture House at 641-791-3072 or online through Paypal by clicking the button below |
Super Book of Wrestling Trivia – Order today!
| | |
| --- | --- |
| | Order today by calling Culture House at 641-791-3072 or online through Paypal by clicking the button below |
Oklahoma Shooter – Back by Popular Demand
| | |
| --- | --- |
| | Oklahoma Shooter: The Dan Hodge Story is $75 plus $5 for shipping and handling. All copies are signed by Dan Hodge and Mike Chapman. You can order by sending a check or money order for $100.00 to Culture House, P.O.. Box 293, Newton, IA 50208, or by calling 641-791-3072. |